Eating as an art next weekend at ICC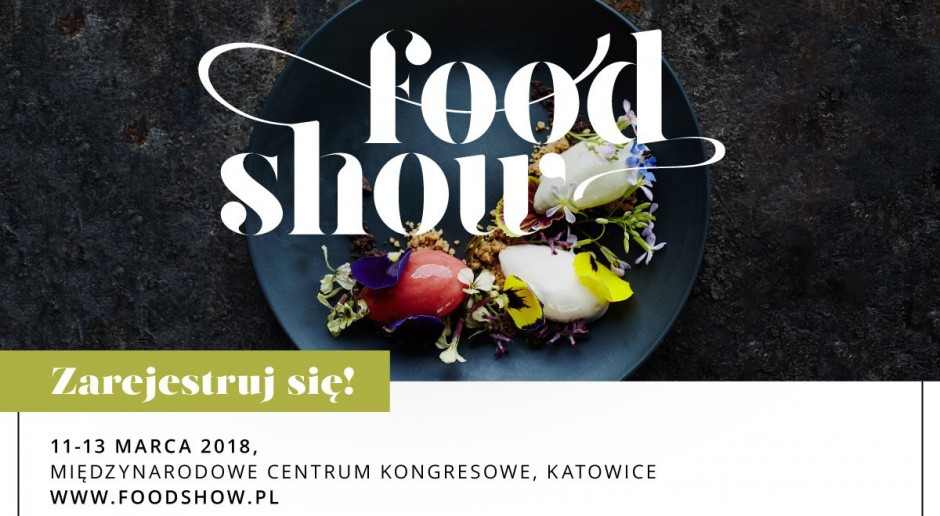 The second edition of the Food Show starts next Sunday in Katowice.
Future foods, foodporn and superfoods, millennials in the kitchen, digitisation in the HoReCa market – these are the subjects to be discussed by professionals from the culinary and food sector during the second edition of the Food Show at the International Congress Centre in Katowice. This year, the event will start with an open day for the public who, throughout Sunday 11 March, will be offered workshops, tastings, live cooking shows, zones of taste and experience, meetings with master cooks and culinary bloggers, e.g.: Marcin Czubak, Daria Ładocha, Grzegorz Łapanowski, Paweł Łukasik and Grzegorz Targosz.
"We have created a unique event that combines the worlds of cuisine, the food industry, trade and HoReCa, as we have noticed that these areas have become inter-related and cooperate with one another in order to satisfy demanding and informed consumers. The Food Show is a platform to exchange contacts, experiences and good practices for those sectors. There is no other event that can so comprehensively cover the important aspects for the sector and consumers looking for inspiration. We try to combine both perspectives and create room for dialogue", says Edyta Kochlewska, editor-in-chief of the magazine "Rynek Spożywczy" (Food Market) and the website portalspozywczy.pl, owned by the PTWP Group, the organiser of the event.
The Food Show also includes authors' meetings, and participants will have the opportunity to buy cook books.
Entry to the Open Day of the Food Show is ticketed. Tickets at PLN 5/person or PLN 10/family can be bought at www.ticketmaster.pl or on the spot on the day of the event.
The day will be crowned with a Mega Culinary Evening. Lovers of good food, enthusiasts of culinary art and all interested in delicious cuisine will spend an appetising evening among well-known cooks who will prepare their best dishes.
During the two days of debates, inter alia, the following subjects will be covered: superfoods; future foods; return to traditions, naturalness and simplicity; outlets with no address: food trucks, breakfast fairs and night markets; small culinary home countries; challenges of the catering labour market and digitisation of the FMGC and HoReCa markets.