World Anti-Doping Conference 2019 at ICC
19 maja 2017, piątek, godz. 16.58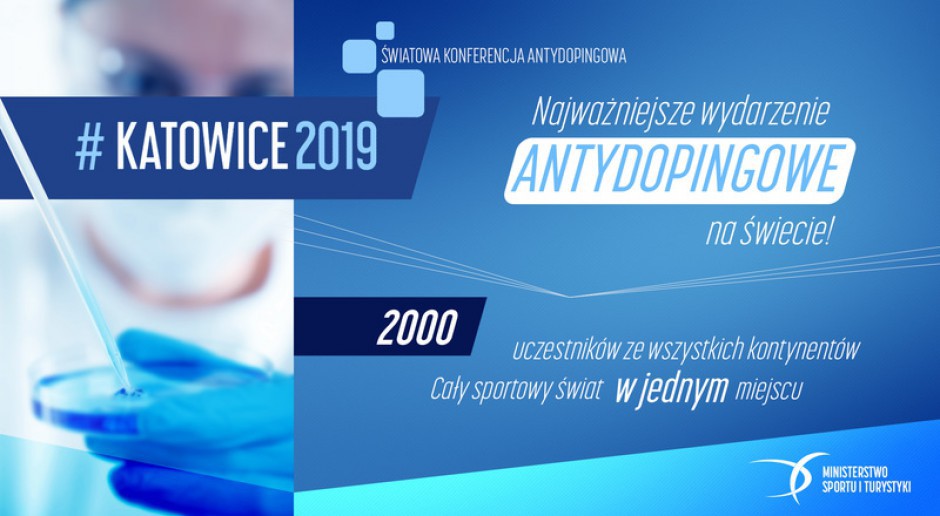 The International Congress Centre will become a world anti-doping centre in 2019. This is a very prestigious event for Poland, the city of Katowice and the entire sports environment as well as another major step in the fight for pure sports. "It is in our country that major decisions will be made to set the global direction of the fight against doping", said Minister Witold Bańka immediately after WADA awarded Katowice the organisation of the World Anti-Doping Conference.
The World Anti-Doping Conference is organised by WADA. The conference will be attended by about 2,000 representatives from all environments involved in fighting doping in sports from all over the world. During the conference, new WADA officials will be elected and amendments to the World Anti-Doping Code will be approved. This will be the fifth edition of the conference; previous ones were held in Lausanne, Copenhagen, Madrid and Johannesburg.

"We are in for a major challenge. I am proud that Katowice has been recognised by WADA and that we will organise this prestigious event. This is a great opportunity to display the capital of a metropolis with over 2 million inhabitants to the most important personalities in global sports, and to promote the region on a global scale", said the Mayor of Katowice, Marcin Krupa, who – jointly with Minister Witold Bańka – presented the Polish candidate in Montreal.

WADA is the most important organisation involved in fighting doping in sports. Its tasks include the setting of standards to fight the use of prohibited substances and methods in sports and monitoring thereof. The core project of the Agency is the World Anti-Doping Code and other documents – international standards that, taken together, harmonise activities related to the fight against doping.

"The conference in Katowice will be held before the Summer Olympic Games in Tokyo. The decisions made at the conference will directly affect sports and the most important events of the next four years", added Minister Bańka.