Ballroom BC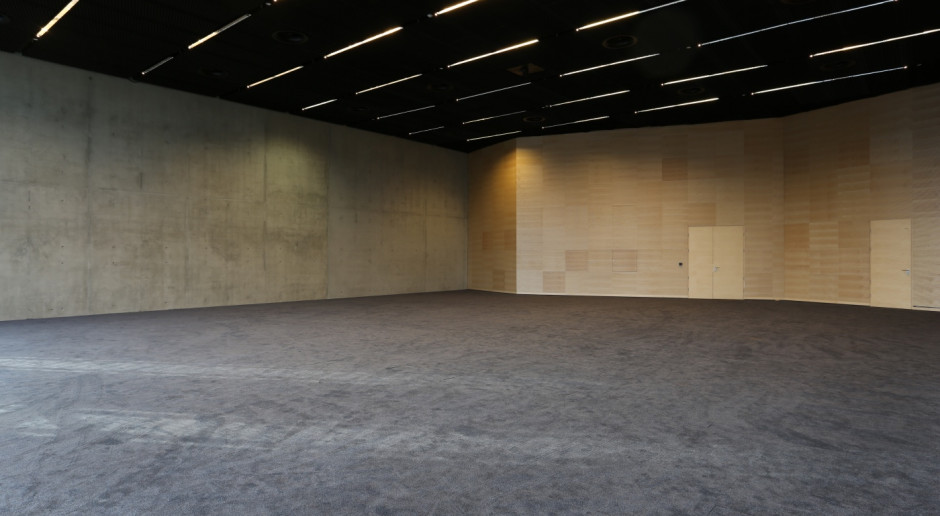 Characteristic
Ballroom BC can accomodate :
608 pers. in theatre arrangement
240 pers. in school arrangement
84 pers. in "U" arrangement
Ballroom BC are two of three on the ground floor od International Congress Centre. It is an original and well-lit space whose windows face south.
The rectangular room, 42 x 18 m with a surface area of 724 m², can accommodate various types of events. It is furnished with chairs and conference tables and the arrangement can be adapted to any event.
The room is also fitted with high-quality AV equipment:
2 wireless microphones
multimedia projector (7,500 lumens)
600 x 375 cm projector screen
ceiling sound system
blackout blinds


The features of the Ballroom make it ideal for extravagant receptions, conferences, speeches, and exhibitions.
Ballroom BC can also be connected with Ballroom A using the sliding wall. This expands the area of the room to 1188 m², which enables many other arrangement options. The foyer located at the entrance to the banquet hall is an excellent place for refreshments, and the accompanying bathroom facilities allow for complete independence of banquet hall events.
If you are interested in renting this room, please contact our sales department.