ICC is the Building of the year 2015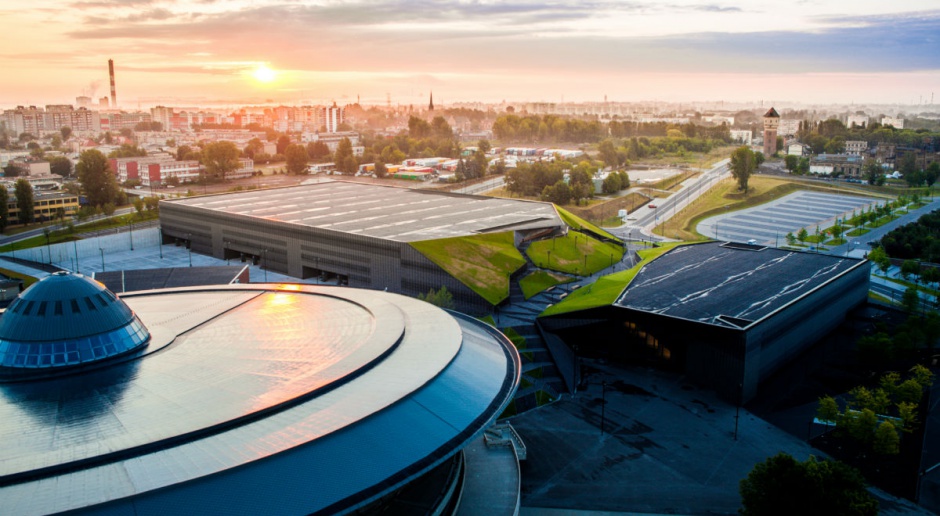 The International Congress Centre in Katowice won the 2015 Building of the Year Poll. In the contest organized by the architectural website bryla.pl, the building received the most votes from internet users, won a jury prize (third place), and a distinction from the sponsor. The international Congress Centre in Katowice defeated ten other projects nominated in the ninth edition of the Building of the Year poll that rewards the best Polish buildings. In 2015, its rivals included, to name but a few, the Jordanki Cultural and Congress Centre, Olsztyn-Mazury airport in Toruń, the revitalized mill in Szamotuły, the European Centre for Geological Education in Chęciny and the reconstructed seat of the Foksal Gallery in Warsaw.
The International Congress Centre in Katowice was designed by the JEMS Architekci studio. It is an exceptional object on the map of business event venues in Poland. Handed over to public use in 2015, it stands out for its post-industrial aesthetics, useful design and multi-functional purpose, serving as a venue for congresses, conferences, exhibitions, trade shows and performances. The characteristic green-roof building is designed to host 15,000 people and, together with the neighbouring architectural icon, the Spodek Sports and Entertainment Arena, provides one of the largest venues for congress and exhibition meetings in Poland.
The Building of the Year contest has been organized since 2007. Buildings selected by internet users in recent years include, for instance, the Mieczysław Karłowicz Philharmonic Hall in Szczecin, the Scientific Information Centre and Academic Library in Katowice (2011), the Old Brewery in Poznań, the Polish Pavilion at the Shanghai Expo, and the EC1 power plant in Łódź.