Conference room 19+25+26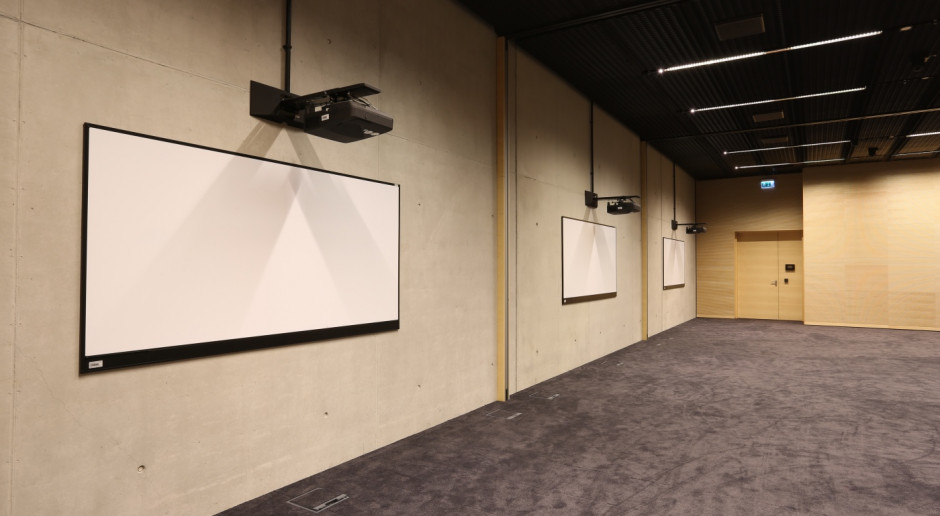 Characteristic
Conference room 19+25+26 can accommodate :
·         117 pers. in theatre arrangement
·         46 pers. in school arrangement
·         28 pers. in "U" arrangement
Conference room 19+25+26 is part of the conference centre on the II level of the ICC.
The rectangular room, 18 x 8 m with a surface area of 144 m², can accommodate various types of events. It is furnished with chairs and conference tables and the arrangement can be adapted to any event.
The room is also fitted with high-quality AV equipment:
2 wireless microphones
three multimedia projectors (3000 lumens)
three 120 x 240 cm projector screens
ceiling sound system
 If you are interested in renting this room, please contact our sales department.